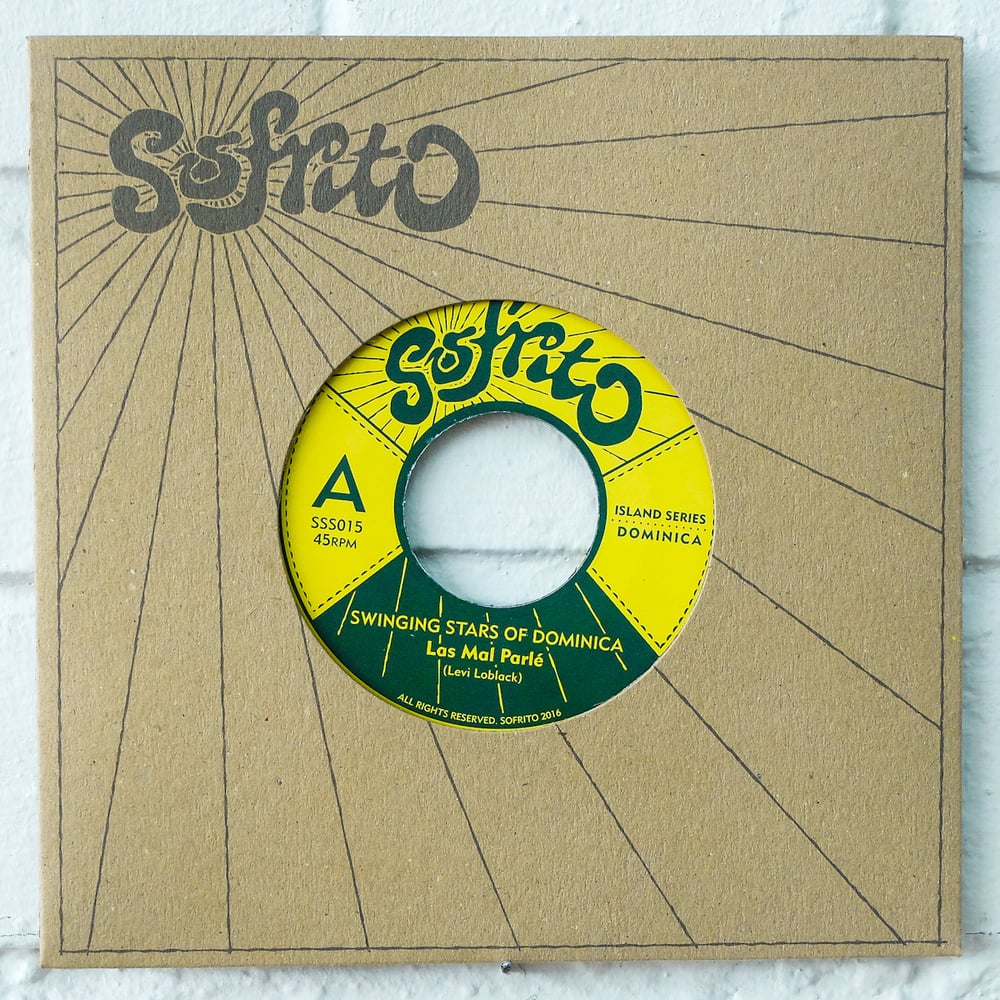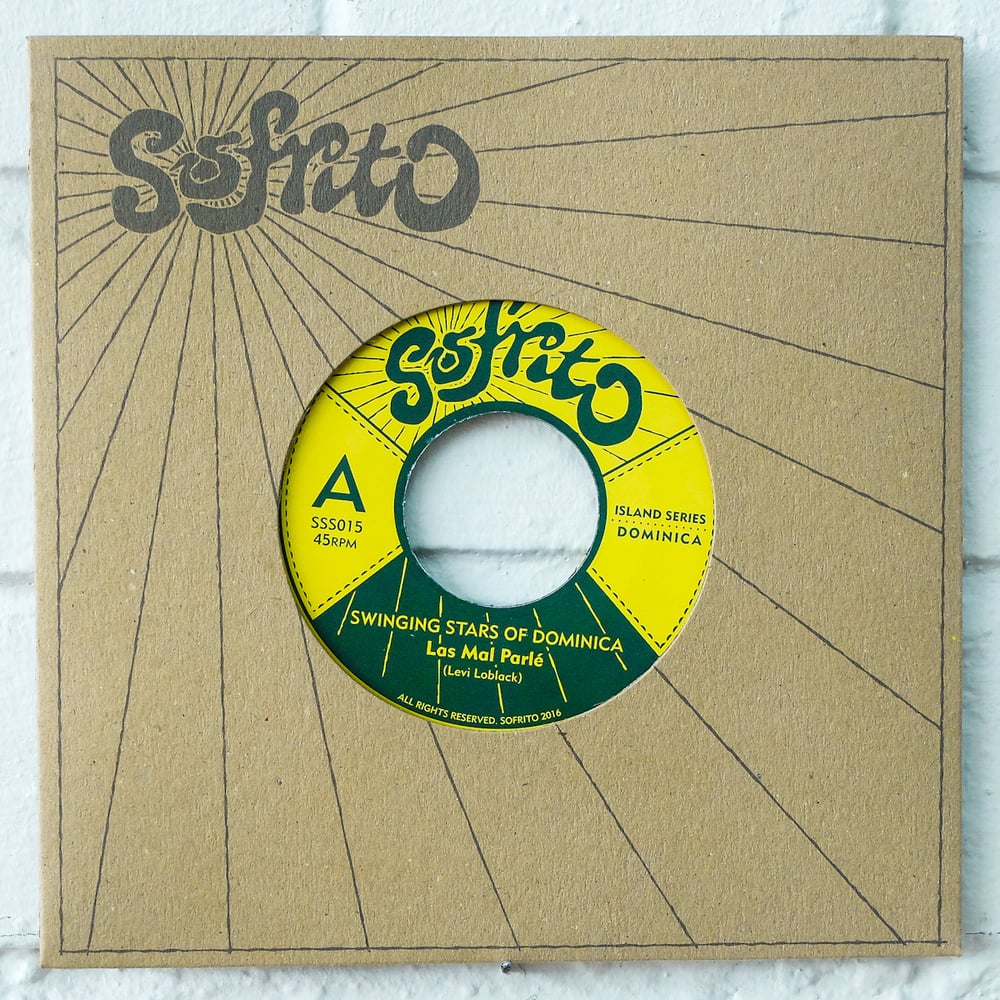 Island Series // Dominica 7" // The Swinging Stars
£6.00 / Sold Out
SSS015 - SWINGING STARS OF DOMINICA
A: Las mal parlé
B: Jam Jam
Another installment in the Sofrito Island Series - this time with a double dose of stellar cadence-lypso from Dominica.
Las mal parlé is a stone cold Sofrito classic: 3 minutes of dancefloor perfection from the island's longest running band, pulling a strong Haitian influence into the typically Dominican sound.
"Jam Jam" on the B side is a rhodes-led instrumental, upping the cowbell and injecting a latin flavour.
The Swinging Stars - led by saxophonist and musical director Norman Letang - are part of the bedrock of the Dominican music scene and will soon be celebrating 60 years in the business.