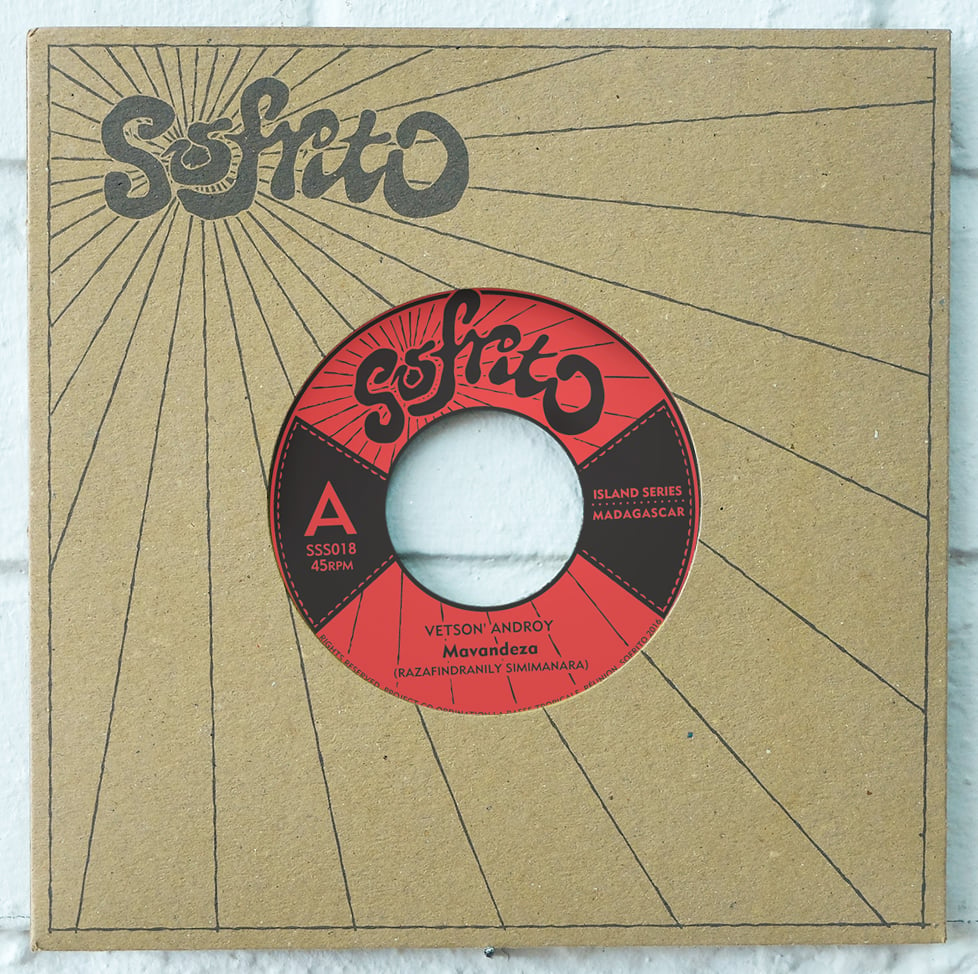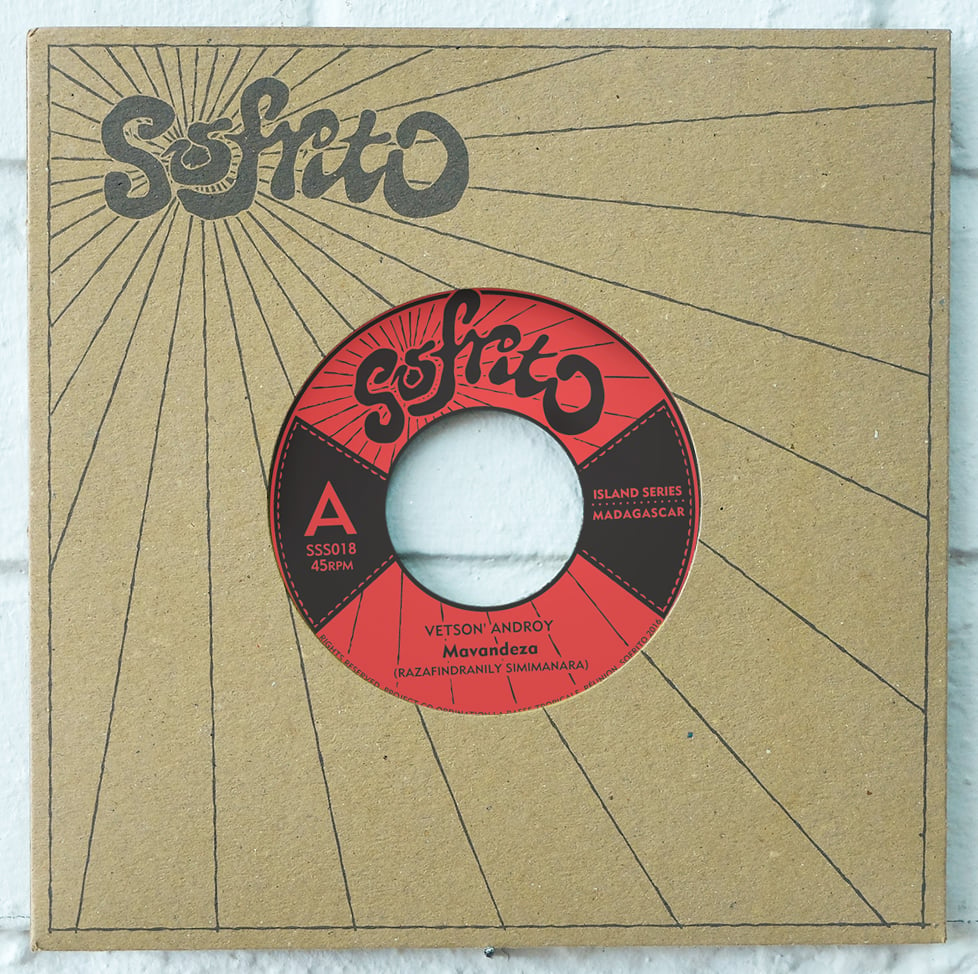 Island Series // Madagascar 7"
£6.00 / Sold Out
A Side: Vetson' Androy // Mavandeza
B Side: Jaojoby // Taratasy Maitso
Catalogue Number: SSS018
"Crucial, deep Salegy sounds from Madagascar"
Chiefly known for romantic love songs, Vetson' Androy were one of the most popular groups in Madagascar in the 70s. Mavandeza (Recorded in a rudimentary studio and originally released in 1978) represents a departure from their normal repertoire and combines psychedelic organ and a loping bassline, bringing a touch of Fela-style afrobeat to the table.
Eusebe Jaojaby – the king of Salegy - is one of the biggest stars of Malagasy music. Taratasy Maitso was originally released in 1987 and adds a lilting flute to the insistent 6/8 rhythm - a dancefloor sure shot.