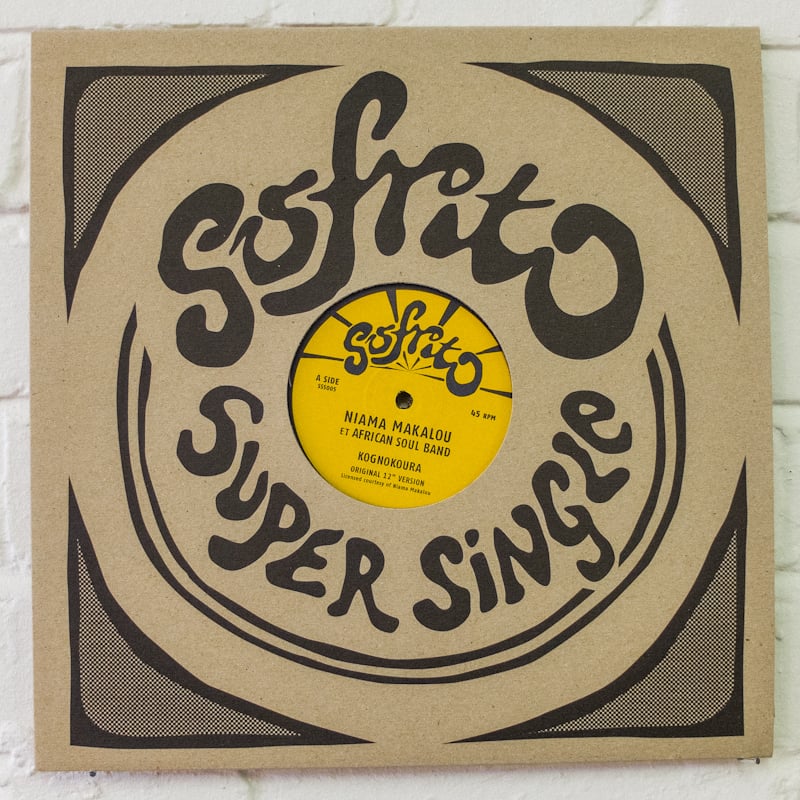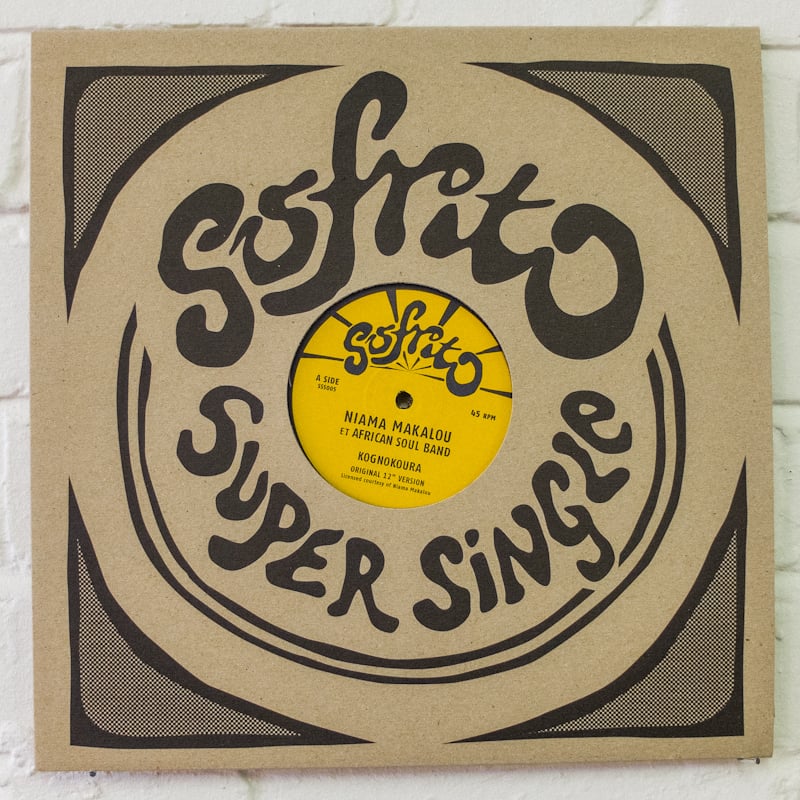 Niama Makalou / Kognokoura EP
£7.00 / Sold Out
Sofrito presents a unique slice of Malian disco from Niama Makalou, backed with a stellar part 2 edit from Daphni (aka Caribou).
Descended from a family of griots (traditional Malian praise singers), Niama Makalou moved to France in the mid-70s where she cut this, her one and only vinyl release. At the time Paris (like much of the rest of the world) was swept up in disco fever, so along with a group of Malian musicians the date was set to cut a piece of disco – griot style. The resulting mixture of off-kilter handclaps, raw string arrangements, Balafon flourishes and Bambara vocals combine with a heavy disco groove to produce a one-off piece of cross-cultural dancefloor mayhem.
On the B-side the highly talented Daphni crafts an extended part 2 that adds flute and percussion before distilling it into a stripped down and dubbed out groove for the club.
"'another killer groove from the sofrito crates, i love both the original & the edit" Mr Scruff