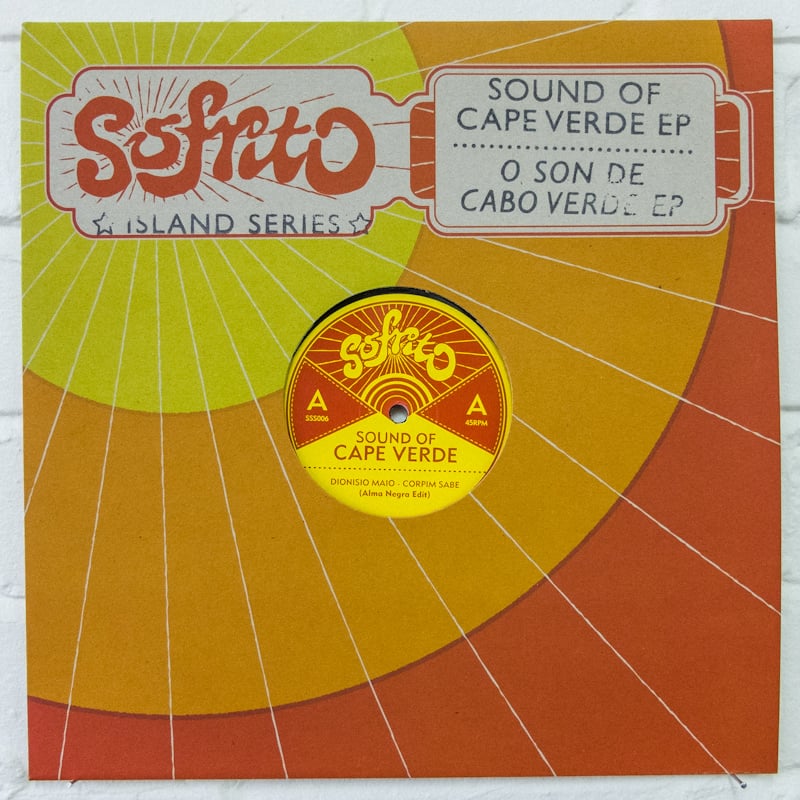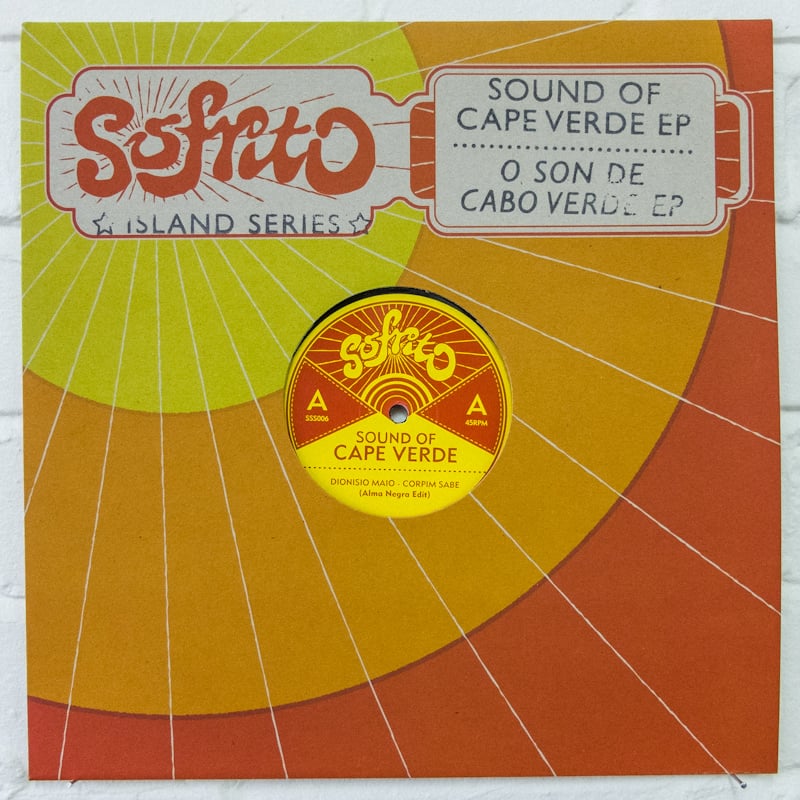 Island Series // Sound of Cape Verde EP
£7.00 / Sold Out
*One per customer - multiple orders of the same title will be refunded*
A1: Dionisio Maio – Corpim Sabe (Alma Negra Edit)
B1: Bulimundo – Santo Antòni La Belèm (Hide & Smile Edit)
B2: Os Kings – Minino Na Tchora
Musical collisions in the Atlantic!
Sofrito kicks off the new Island Series with a celebration of the vital dancefloor sounds of Cape Verde – a mixture of local Funana and Coladeira rhythms, Batuque percussion and psychedelic disco synths.
Hailing from the island of Sao Vicente and originally released in the early 80s, Dionisio Maio's anthemic Corpim Sabe is stretched into a 12" mix by the Alma Negra collective – bringing the thumping bassline to the fore and tweaking the piano-led groove into a slice of cosmic Coladeira-disco perfection.
On the flip the dynamic Hide & Smile duo (aka Frankie Francis & Miles Cleret) splice an early track from trailblazing Santiago-based group Bulimundo into a percussive workout that prefigures the sounds of Kuduro and Coupé Decalé.
Os Kings (from the island of Sao Vicente) complete the EP with an ode to struggling youth, anchored by sweet guitars and a slick bassline.